04 July 2014
Points North: Rachel Burden, presenter, BBC Radio 5 live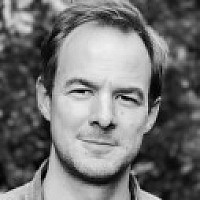 Each Friday, Points North gives a senior media figure a platform to air their views on a topical or relevant issue.
This week it's Rachel Burden, co-presenter of 5 live Breakfast, BBC Radio 5 live, who responds to some of the criticism directed at the station since it announced a major shake-up on Tuesday.
I've spent the last ten days reporting from Afghanistan, spending time in Kabul and at Camp Bastion.
Though my time there was limited, it was a pretty intense experience. The volatility of the country is apparent in the guns you see everywhere. My abiding memory will be of the young women I met who were training to be army officers and their bravery in the face of widespread cultural disapproval and threats to their safety.
So to return home and glance through some of the reaction to the changes at 5 live felt a little surreal. That's not meant to be some crass comparison between the UK and Afghanistan. But I'd been knocked into a slightly different world view and my mind wasn't framed in the standard British media format. 'Women over and out at Radio 5 live' - seriously?
I care passionately about women being given opportunities and promoted on the radio. I'm currently mentoring a talented colleague in local radio who I hope will soon claim her rightful place as a regular presenter.
And while I'm very sorry to see Shelagh and Victoria move on to new things in their careers, I don't see it as a disaster for women at 5 live.
I've been lucky. I've worked through a golden age of brilliant female broadcasters during my 11 years here. Not only Shelagh and Victoria but also Jane Garvey, Anita Anand and Eleanor Oldroyd to name a few. We've been doing all-female doubled headed shows for years, off and on. When prominent names in media were bemoaning the lack of women on air, including voices within the BBC, I'd wonder with exasperation if they ever listened to 5 live.
Looking at the schedule now, and I didn't know the details of the changes beforehand so this my honest response, I see a line-up of double-headed programmes featuring a female and male presenter. The one exception is mid morning, which has had female presenters for many years. I will be very happy listening to Peter and Adrian because they embody 5 live, they live and breathe it and are both part of our history. And I think our listeners will respond to that.
In terms of bringing through new female talent, 5 live continues to give opportunities to presenters from local radio which you don't see on many other national networks. There's no precondition that you have to be a big name to get a break here. Myself and Anna Foster both came straight from local radio - and recent arrivals Sam Walker, Sarah Brett and Clare McDonnell are following a similar path.
My friend and colleague Eleanor Oldroyd has argued very eloquently against the insinuation that women in a double-headed show are simply props for their male counterparts - so I won't go over that ground. But I will finally say that a number of publications have stated that only 1 hour a week on 5 live will be presented by a woman on her own. I find this curious, given that I present the breakfast show on my own every weekday morning between 6 and 7am, and often Your Call at 9am.
I've listened to 5 live since I started university, a fair few years ago now, so I never really understood the 'radio bloke' tag. I just liked listening to informed, funny people talk about the things I was interested in. And still do.
Rachel Burden is co-presenter of 5 live Breakfast for BBC Radio 5 live.