01 July 2014
New ITV drama to tell story of Cheshire's wartime 'Jambusters'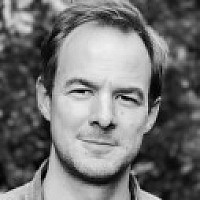 ITV has ordered a six-part drama about the experiences of a group of Women's Institute members in Cheshire during World War II.
Jambusters, based on Julie Summers's book Jambusters: The Story of the Women's Institute in the Second World War, will be set in a rural Cheshire community and focuses on the women left behind when the men head off to the frontline.
The series will be based on Julie Summers's book Jambusters
Filming will start in September with a broadcast date pencilled in for the end of the year.
The series, which has been created and written by Lewis writer Simon Block, will be produced by ITV Studios.
In a statement, ITV said: "The isolated village couldn't feel further away from the impending bloodshed and battlefields and yet it is not immune from the effects of war. As the conflict takes hold, and separates the women from husbands, fathers, sons and brothers, the characters find themselves under increasing and extraordinary pressures in a rapidly fragmenting world.
"By banding together, the women will help maintain the nation's fabric in its darkest hour, and they will discover inner resources that will forever change their lives."
ITV director of drama Steve November added: "The women are real and engaging and have fantastic spirit and attitude. With World War II on the horizon, multiple strands of plot interweave to create a period drama full of jeopardy and intrigue, but also great humanity and modernity."
No details have yet been released about the cast.