28 July 2014
Jason Donovan to host new Sunday show on Heart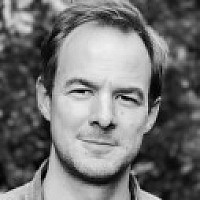 Jason Donovan is to return to commercial radio station Heart to host a new Sunday show.
The singer and actor's new three-hour 'All 80s' show will start this Sunday at 7pm.
Jason Donovan
Donovan left the station in March 2013 having previously hosted a two-hour Sunday morning show.
He said: "It's great to be back with my Heart family. I'm so looking forward to playing the best of the 80s and perhaps a few tunes we forgot about too!"
Earlier this year, owner Global Radio relaunched all Real Radio stations in the North under the Heart brand.
Richard Park, director of broadcasting, said: "Heart is packed with the best variety of music and big name presenters. Our new 'All 80s' with Jason will be the perfect way to finish the weekend in true Heart style. It's fantastic to welcome him back with a show packed full of the music that our listeners know and love."