08 July 2014
BBC to move a further 220 jobs to MediaCityUK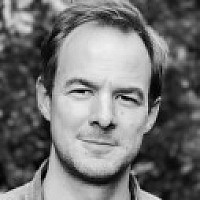 The BBC is to transfer a further 200-plus jobs to MediaCityUK in a move that Peter Salmon says will "cement its position as a key digital hub for the UK".
The corporation has announced that around 120 Future Media and 102 Technology roles will move to Salford during 2015.
The new roles will add to the 3,000-plus BBC staff already based at MediaCityUK.
Peter Salmon
Peter Salmon, Director England, said: "These 200 plus new roles for Salford cement its position as a key digital hub for the UK."
Around 25 BBC Workplace & Safety staff will also be moving to the new home of the BBC Academy and HR in Birmingham.
Salmon added: "The North and Midlands are right at the heart of BBC plans to spend the Licence Fee closer to all our audiences.
"These additional jobs for Birmingham - alongside key training moves already announced for our BBC Mailbox base - mean more than 200 positions are being created there from next year, too. It's another significant development that keeps the Corporation locked into England's most creative regions."
Anne Bulford, Managing Director Finance and Operations, added: "We are well advanced with reducing the amount of space the BBC occupies in London W12. Spending less on these buildings will enable us to invest more of the Licence Fee in programmes, as well as continuing to build up our presence out of London, ultimately bringing us closer to audiences.
"BBC Worldwide is due to leave the Media Centre early in 2015, so we are developing proposals on how to accommodate the remaining occupants and free up this building to release savings."