29 July 2014
Bareham to take up commercial role at UTV Media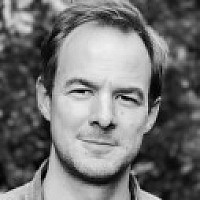 UTV Media (GB) has appointed Howard Bareham to the new role of commercial development director.
Joining in October, Bareham will be responsible for developing commercial revenues across the Warrington-headquartered company for the likes of talkSPORT, Sport magazine and 13 local radio stations in England and Wales including Juice, Tower FM and Wire FM.
Howard Bareham
He will join from Mindshare and GroupM, where he was head of radio, and has previously worked for O&M Media, Zenith Media and Saatchi & Saatchi.
Scott Taunton, managing director of UTV Media (GB) said: "Howard is a highly respected and talented media professional with a wealth of advertising experience which will be hugely beneficial to UTV, complementing the first class team currently driving our commercial activities.
"He will work with our senior management team to identify and develop new commercial opportunities to ensure UTV Media GB continues to lead the way with innovative and engaging initiatives to drive our clients' business."
Bareham added: "I have enjoyed a wonderful career at Mindshare and GroupM, but I am looking forward to joining UTV and working with their impressive in-house team to achieve even greater success in the coming years."