13 June 2014
Points North: David Hill, MD of Acrobat Television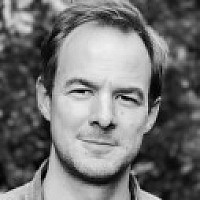 Each Friday in Points North, one of the North's leading media personalities will be giving us their take on the news covered by Prolific North over the last seven days.
This week it's the turn of David Hill, Managing Director of Acrobat Television.

The kind invitation to be this week's guest editor of Points North coincided with Acrobat Television's 30th birthday – yes, we actually started making programmes in June 1984.
As this is supposed to be a topical column, I won't dwell on the past apart from remarking on how much has changed since we started in television.
Production crews have become more multi-skilled and smaller as equipment has improved beyond measure. The demand for moving images has never been higher and continues to grow with new and exciting delivery platforms. Back in 1984, way before the days of MediaCity, there were only a handful of independent television production companies in the North and now there are hundreds. So what of the future? As one client said to me recently, it's 2014 - you can do anything.
On the corporate side there is an inexorable move by companies to have their own IPTV channels. It's now cost-effective and it's proven that video clips attract more clicks than text and pictures. The more progressive organisations are also looking at live streaming as a viable means of reaching their audience.
Traditional broadcasters have had to take on board the move towards 'on demand' programming as a result of increasing competition from the likes of Netflix, Blinkbox and Amazon Prime - what you want, when you want it. In our house it's certainly the way we watch television and, for the next month, we'll be glued to the football World Cup.
Sony are transmitting it in ultra high definition or 4K and it's the first major sporting event on this scale to benefit. Detractors say it's a format that's unnecessary, difficult to work with and won't catch on. I think they are as wrong as they were about high definition. Until recently, 4K TVs were prohibitively expensive for the mass market but, in timely fashion for the World Cup, you can now buy a 55", 4K smart television for under £1,500 – if you join the queue!
Monday of this week saw the sad death of Rik Mayall. I can't claim to have known him having worked with him only once back in the days of 'The New Statesman'. He was a great comedy actor and his portrayal of Alan B'Stard was one of my personal favourites.
Finally, today is Friday 13th and supposedly an unlucky day but, having been born on the 13th, I've taken it as a lucky number. Not being superstitious I shall be walking under ladders all day – fingers crossed I'll be fine!
David Hill is Managing Director of Acrobat Television.