11 June 2014
Low-budget York film in multiplex tour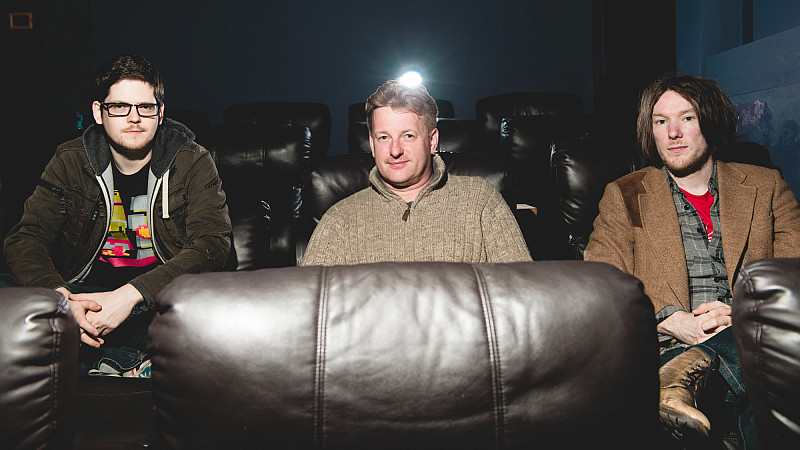 Tony Hipwell, Sam Robinson and Miles Watts. Photo: Ben Bentley
A low-budget comedy from a York-based film crew is celebrating after being selected as the British feature to tour Vue cinemas this month as well as featuring in this year's NXNE Festival in Toronto.
Whoops! is the very British story of accidental (fictional) serial killer Rose Clements (Elaine Glover) and her long-suffering husband Dave (Phil Rowson).
Producer Sam Robinson said he was 'thrilled' to be picked out and revealed that the characters are rather close to home.
"Rose and Dave are based on me and my wife. We are both clumsy but thankfully neither of us have never killed anyone. There's that question of whether you'd help a loved one bury a body, and if you really loved them, you'd just do it and suffer the consequences."
The film was shot in York in 2012 and screened at the 2013 Raindance Film Festival.
"However small the budget for our films, we always aim as high as we can," explained co-director Miles Watts, "so it's great that Raindance are championing the small independent filmmakers. Seeing our own movie with an audience at a multiplex is something of a childhood dream."
Robinson – who created his production company Heavy Elephant Ltd. to make a series of feature films – joined with directors Miles Watts & Tony Hipwell of MilesTone Films (creators of CrimeFighters, which showed at Edinburgh International Film Festival, and cult web series/movie-in-prep Zomblogalypse) to realise the film.
You can catch Whoops! at the following Vue cinemas: 11/12 June at Gateshead Trinity Square, 16/17 June at Halifax, Broad Street, 18/19 June at Manchester, Lowry, 23/24 June at Cardiff Stadium Plaza, 25/26 June at Portsmouth, Gunwharf Quays. Tickets available from www.myvue.com
The tour will feature Q&As at some of the screenings by the cast and crew, culminating with a screening organised by the filmmakers back in York, date TBC, followed by other screening dates.