26 June 2014
Factory TM and Mackinnon & Saunders reunite for Scream Street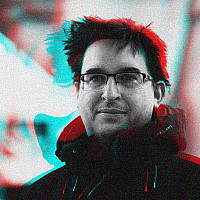 Factory TM is producing a new stop motion animated series, which has been picked up by CBBC.
The cast of characters for Scream Street are being made by fellow Altrincham-based firm, Mackinnon & Saunders (Fantastic Mr Fox, Corpse Bride, Mars Attacks!, Postman Pat).
The 52x11 minute series is co-produced by international media group and rights owner, Coolabi, which has signed CBBC as the lead broadcaster and also secured ZDF Enterprises as the global television distributer (excluding UK, US and Australia).
"Scream Street is a stylish, spooky comedy, full of wonderful characters that will have instant appeal for the older end of the CBBC audience. The style and pace promise to be like no other CBBC stop-frame animated show", commented Cheryl Taylor, controller CBBC.
Factory TM and Mackinnon & Saunders have previously worked together on the acclaimed Strange Hill High series - also for CBBC.
It's about Luke Watson, who seems like a normal teenager, apart from one thing. He has a werewolf gene. When the Government Housing of Unusual Lifeforms (GHOUL) find out, they move him and his family to Scream Street, the official area for "surfer-dude zombies, sarcastic vampires, glamorous witches and just plain-bad monsters."
"The show is innovative and combines cutting edge digital technologies with stop-motion. We are looking forward to creating a genre busting show," said Phil Chalk, MD of Factory TM.
The series will air in the UK in 2016, with the first footage being screened at MIPCOM later in the year.
It's based on a 13-book series, which was originally published in 2008 and is now sold around the world. Walker Entertainment, the production division of the publisher is an executive producer for the series.