23 June 2014
Creative England increases production fund for regional filmmakers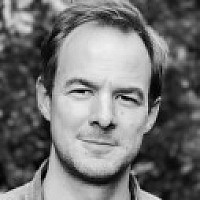 More independent Northern filmmakers can now apply for a £1million Lottery-based production fund set up by Creative England.
Six months after launch, the fund is being doubled from £500,000 for 2014/15, with individual awards increased to a maximum of £200,000 per project (up from £150,000).
And applicants can now include feature films with budgets of up to £2million, opening up the fund to more filmmakers, with projects that have "strong regional elements" a priority.
Richard Holmes
So far it's invested £650,000 in projects including Andrew Haigh's 45 Years and Esther May Campbell's Light Years.
Producer Richard Holmes, who manages the fund for Creative England, said: "We're immensely proud of the investments we've made to date – 45 Years and Light Years are both wonderful examples of high quality, festival-focused films, and we have seen some equally impressive documentaries.
"With this increased funding we want to create more opportunities for filmmakers in what we all know is a tough financial climate for independent film. We also want to encourage filmmakers to come forward with projects that are intended to engage with broader audiences such as comedies, thrillers and horror.
"These films are hard to get right, of course, but our Production Fund is there to take risks and invest in projects that are looking to experiment with innovative financial models."
The fund is supported by the BFI and funded through the National Lottery.