25 June 2014
BBC Leeds pilots news sharing stream 'Local Live'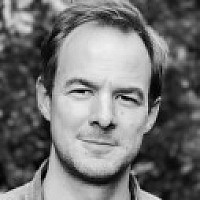 BBC Leeds today became the first regional BBC site to pilot a new way of sharing stories from the local media.
On the day that James Harding pledged a closer working partnership with regional publishers, the BBC Leeds website launched an initiative called 'Local Live'.
Taking the form of a rolling news widget, the live stream to the right of the page now signposts stories from non-BBC media outlets.
Stories shared by the site today include a story about a posthumous award for a cyclist on hyperlocal site The City Talking, a warning about the use of Chinese lanterns in the Huddersfield Examiner and a report about the jailing of a rapist in the Yorkshire Evening Post.
In his address to the Revival of Local Journalism Conference today, Harding said: "We have launched a pilot in Leeds to see how the BBC online can make more of local newspapers' stories and digital content of local newspapers to our audiences online."
The controller of the BBC's English regions, David Holdsworth, is also leading a working group to consider ways of the broadcaster and local media working together.