24 June 2014
BBC launches "unique open-door" for budding CBeebies and CBBC writers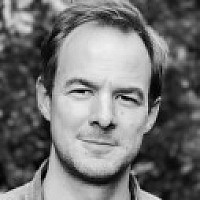 The BBC has launched a two-week window for budding writers to send in scripts for CBeebies and CBBC - with the promise of all scripts being assessed by its "team of experienced readers".
Script Room 7 is the latest example of the BBC's new system of receiving unsolicited original scripts through its writersroom department, replacing the previous rolling submissions system.
Describing it as a "unique open-door" for writers, the latest window - which opened yesterday and lasts until midnight on July 7 - is for scripts relating to children's drama, comedy and animation.
The BBC said: "The Script Room is a place where you can send your script to be assessed by our team of experienced readers. We read all scripts as a calling card of a writer's talent.
"This is not a free script-reading service, but a means by which the BBC seeks out the best new writing talent, offering writers without a track record, representation, or contacts the opportunity to have their work considered by the BBC.
"Shortlisted writers will go forward to access a range of development opportunities with BBC writersroom."
In the brief, writers are advised that CBeebies is looking for original dramas with a particular focus on fantasy adventure rather than real life, strong female leads representing diverse Britain and original animation and comedy scripts.
CBBC is simply looking for original drama, comedy and animation scripts.
Script Room 8, for stage and radio drama scripts, will follow in September or October.