27 June 2014
Academy Awards honour for Manchester indie Honlodge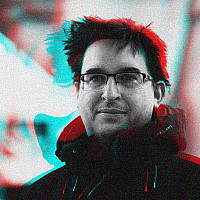 Two Manchester producers have been asked to join The Academy of Motion Picture Arts and Sciences - the organisation behind the Oscars.
Mark Gill and Baldwin Lee join a list of 2014 invitees which includes Michael Fassbender, Julia Louis-Dreyfus, Cillian Murphy and Chris Rock.
The pair are behind the Oscar-nominated short, The Voorman Problem and are currently working on a new documentary about Morrissey.
"This year's class of invitees represents some of the most talented, creative and passionate filmmakers working in our industry today," said Academy president Cheryl Boone Isaacs.
"Their contributions to film have entertained audiences around the world, and we are proud to welcome them to the Academy."
The Academy was founded in 1927 and is an honorary membership organisation, which now has more than 6000 members. Sitting on its board of governors are the likes of Tom Hanks, Michael Mann, Michael Apted, Annette Bening and Kathryn Bigelow.