01 May 2014
webuyanycar.com to sponsor comedy on Channel 4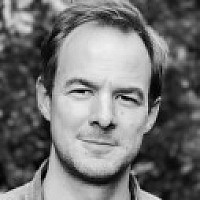 Manchester-headquartered car retailer webuyanycar.com has agreed a year-long sponsorship of original comedy on Channel 4.
As part of the deal, webuyanycar.com will roll out a series of idents, narrated by James Corden, to support the broadcast of programmes including 8 Out of 10 Cats and Alan Carr's Chatty Man.
It will also use the sponsorship to promote live stand-up at a grass roots level through a series of competitions via its social media channels.
Richard Evans, head of technical services at webuyanycar.com, said: "Although we take our role as the UK's favourite car buying service seriously, we've always been a brand with a good sense of humour, as most recently seen with the launch of webuyanyTOYcar.com.
"It's an honour to partner with like-minded brand with the comedy heritage of Channel 4 – not least so we can find a good punchline to our Jimmy and Alan Carr joke."