09 May 2014
True North helps to bring D-Day's Sunken Secrets to Channel 5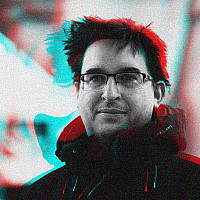 Channel 5 is airing a 1x90 minute documentary exploring the lost battlefields of D-Day, on the seabed off the coast of Normandy.
Through sonar technology and expert divers, Sunken Secrets will uncover military treasures that were thought to be lost as well as hearing from some of the men who took part in the landings.
The production was acquired by Channel 5 from MC4 in France and reversioned for the UK market by True North in Leeds.
"We always think of D-Day as happening on the beach – but, as this extraordinary underwater expedition reveals, it was also a sea battle and one that was both crucial and tragic. This is a rare, last opportunity – and an emotional one - to travel back to this underwater battlefield with the men who fought there," said Liz McLeod, executive producer at True North.
Viewers will hear from English and American veterans, including Bill Allen, a teenage medic during the war. On his fourth trip to the beaches, his ship hit a mine and 94 of those on board died. He will return to Normandy for the first time since that day and take a submarine to the seabed to pay his respects.
In the 500km search zone, they find Sherman tanks, which have been specially adapted to float; and the wreck of SS Leopoldville, a troopship hit by a German U-boat, with the loss of 800 lives.
"70 years on from one of the pivotal actions of WW2, this extraordinary film opens up a remarkable new window on D-Day.  It's the story of the terrible cost of the operation – and it's there, just yards from the beaches, hidden in plain view beneath the waves, told by men who were there, and calibrated by the spectacular and newly revealed wrecks of the tanks, ships and landing-craft that never made it ashore," added Simon Raikes, commissioning editor – factual at Channel 5.