13 May 2014
Shiver to explore polygamous Muslim marriages for Channel 4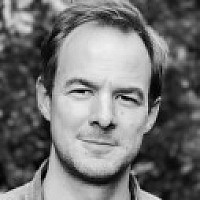 Shiver has been commissioned to produce a Channel 4 documentary on the secretive world of polygamous marriages in the British Muslim community.
The Men With Many Wives, which will air this summer, will follow the work of Muslim Marriage Event, a matchmaking service which specialises in finding additional partners for British Muslim men and women.
The Men With Many Wives will air on Channel 4 in the summer
Estimates suggest there may be as many as 20,000 polygamous marriages in the British Muslim community, and the documentary will examine the motivation behind those looking for another wife or husband.
Commissioned by Emma Cooper, commissioning editor for documentaries, it will be executive produced for Shiver by Alexander Gardiner.
Cooper said: "The team have done an incredible job gaining the trust of a community who, for the first time, have shared the intimate workings of a world which is often hidden from much of the UK. The insight we learn from this film is extraordinary and compelling."
Producer/director Masood Khan added: "The film examines some difficult issues, not only around reconciling Muslim values with modern British society but also on questions of duty, love and betrayal."
Shiver, which has bases in MediaCityUK, Leeds and London, recently picked up other commissions for Paul O'Grady: For the Love of Dogs and The Nation's Favourite Motown Song, both for ITV.