15 May 2014
Morrissey biopic in development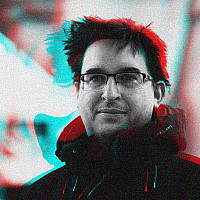 The Oscar-nominated team behind The Voorman Problem have teamed up with the producer of Joy Division biopic, Control, to produce a film about Morrissey.
Steven is being developed by Manchester-based Honlodge Productions and will study Morrissey's early life, before the formation of The Smiths.
Director, Mark Gill explained that it was more of "a portrait than a conventional biopic. It's as much a film for non-Morrissey fans as it is for die-hard devotees, but I can't deny that this is a love letter to Steven Patrick Morrissey and the dark satanic mills of Manchester."
Gill has also written the screenplay, alongside William Thacker.
They are hoping to start principal photography in the UK at the end of the year, with support coming from Screen Yorkshire and Creative England.
Honlodge's Gill and producer, Baldwin Li, have joined up with Los Angeles-based Orian Williams (Shadow of the Vampire, Big Sur). Williams was a producer and one of the main driving forces behind the critically acclaimed, Control, which was directed by Anton Corbijn.
The main question for Morrissey fans is of course, who'll be playing the man himself. The casting director is Shaheen Baig, who brought in a relative unknown to play Ian Curtis in Control, but who's also worked on The Others, The Impossible and Locke.
Honlodge was founded by former Granada Television sound engineer and cameraman, Baldwin Li in 2006. However, the breakthrough moment came with The Voorman Problem, a short starring Martin Freeman and Tom Hollander which went on to be nominated for an Oscar.