15 May 2014
Carbon Digital produces Mini Babybel commercials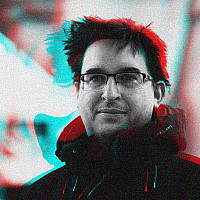 MediaCityUK-based Carbon Digital has been brought in by advertising agency, RKCR/Y&R, to produce two television ads for Mini Babybel.
Paul McHugh
The campaigns are being released to coincide with the World Cup and Christmas and will feature a series of animations created by the team at Carbon Digital.
"Mini Babybel is an iconic brand with an impressive history of stand-out, memorable TV ad campaigns. We are absolutely delighted to be working with RKCR/Y&R on the account, and we very much look forward to showcasing our high-end animation skills," said MD and creative director Paul McHugh.
The first commercial will air at the end of May, with the second following later in the year.
Last year, Carbon Digital worked on animated commercials for Mind Candy's Moshi Monsters.