16 May 2014
21st Century Fox enters talks with Endemol and Core Media Group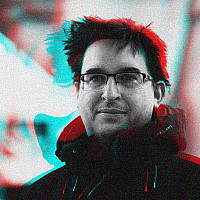 Plans are in place to form a major production company, combining 21st Century Fox's Shine Group, with Endemol and Core Media.
Fox made the announcement last night saying that it had entered into a preliminary agreement with private equity firm, Apollo Global Management, to create a joint venture, made up of several leading indies.
The JV would manage Fox's Shine Group as well as Endemol and Core Media Group - both owned by Apollo.
Shine has its northern production base at MediaCityUK.
Fox did state at the end of release: "There can be no assurance that the proposed transaction will be completed."
The deal would put other "super indies" in the shade, creating an enormously powerful venture. Apollo bought American Idol producer, Core Media Group (previously known as CKX) for $509m in 2011. Endemol, meanwhile owns more than 2000 formats, not least Big Brother and Deal or No Deal. Shine, too has been growing internationally. Headed up by Elisabeth Murdoch, it is behind MasterChef, One Born Every Minute and crime drama The Bridge.
It's the latest consolidation within the industry, following the acquisition of All3Media by Discovery Communications and Liberty Global. That deal was worth £550m.