10 April 2014
Made in Manchester promotes the Midlands for BBC Radio 3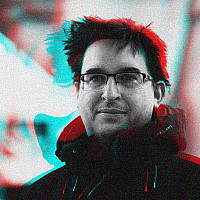 Made in Manchester is behind a new series for BBC Radio 3 to coincide with the 450th anniversary of the birth of one of the Midlands' most famous sons, William Shakespeare.
In Praise of the Midlands will air across 5 nights at the end of April.
"This is England's forgotten region," explained MIM creative director Ashley Byrne.
"There's a wealth of history, heritage, culture that has sprung from this area but it rarely, if ever, gets talked about in the binary media battle between North and South.
"Few people associate Shakespeare with the Midlands but as listeners will discover his Midlands roots shaped his creativity."
Robert Shore, from Mansfield, is producing the series, which consists of 5 essays, mostly written by proud Midlanders.
"Across the five nights, the Essayists sketch in a broad history of the Midlands – from the groundbreaking work of the Ice Age artists at Creswell Crags to the world-reconfiguring innovations of the Lunar Society," said Shore.
"But they also offer personal reflections on growing up in the Midlands, evoking the sights and impressions of their early years that told them what it meant and means to be a Midlander."
The series was ordered by Radio 3 commissioning editor, Matthew Dodd and will TX from 22.45 - 23.00 from 21st to 25th April.