15 April 2014
K7 Media to help Welsh TV go global after pitch win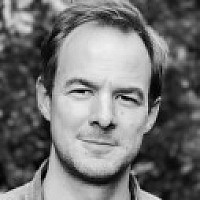 Cheshire-based K7 Media has won a competitive tender to lead an event that aims to help Welsh TV go global.
It will look to support Welsh TV companies in marketing themselves internationally through Creative Skillset Cymru's International Markets 2014 programme.
Phil Birchenall
K7 will deliver the programme in Wales over the next 12 months, with sessions delivered by media experts from around the world. The event will be chaired by Graham Spencer, formerly of Warner Brothers, Sony Pictures and BBC Worldwide.
The win follows K7's expansion into project and event management with the appointment of Creative Times founder Phil Birchenall last summer.
"It's great for us to be able to mix our global TV market expertise with the ability to deliver a high level conference-style event. Phil Birchenall has played a key role in putting together a really strong proposal," said K7 managing director, Keri Lewis Brown.