17 April 2014
Joint Working Party set up to look into complaints at BBC Religion and Ethics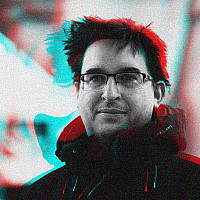 The BBC and broadcasting union Bectu, have set up a joint working party, involving an independent mediator, following complaints about "bullying behaviour" at BBC Religion and Ethics.
It follows a survey last November, with staff at MediaCityUK reporting a "lack of respect, an inappropriate management style and bullying behaviour."
Bectu stated that there had been a "positive response" from senior managers in the department and that discussions have been on-going since then. The group has been established to explore issues surrounding the management style and culture.
Independent mediator ACAS will be involved to "facilitate the discussions" and to produce clear recommendations. ACAS will have access to the survey and be asked to engage with staff and managers before producing its feedback. The mediation will be supported by the BBC's corporate centre.
"We welcome management's willingness to accept independent mediation and we'll be working hard to encourage our members to take in the process too," stated Helen Ryan, BECTU's supervisory official for BBC members.
"We believe that ACAS is well equipped to provide a mediator and the organisation's independence from the BBC and experience gives them real credibility.
"We've reached an important stage in our attempts to identify and resolve some key issues in the department. We believe the commitment of the Working Party and the involvement of an independent mediator promises a constructive way forward."
The first meeting took place on March 12th and was described as "open and constructive."
At the time of the survey, a BBC spokesperson told Prolific North:
"Since the 2013 BBC North Staff Survey the Corporation has introduced a confidential bullying and harassment helpline for staff, new online training, exit questionnaires, new clauses in contracts for staff, and a new process to make sure all cases are heard outside of their local BBC Division. We're also implementing the other recommendations made in the Respect at Work Review, including reducing the amount of time it takes to resolve complaints, whist ensuring the process is fair to all parties."