06 March 2014
Trio of Channel 4 presenters join Betfred TV for Cheltenham Festival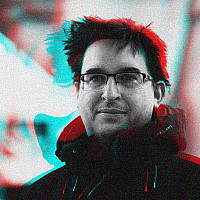 Betfred, the title sponsor of Cheltenham Festival's Gold Cup, has signed up two Channel 4 betting experts and former presenter, Derek Thompson for its television coverage of this year's event.
Pearson & Fred Done
The Warrington-based bookmaker broadcasts live to its stores from custom build studios at MediaCityUK. During the Festival it will also be hosting outside broadcasts live from the Cheltenham racecourse.
"The Cheltenham Festival is an annual pilgrimage for thousands but if you are not lucky enough to be going we want to bring the unique atmosphere to our betting shops plus provide our customers with information and insight that you won't get anywhere else," stated Betfred's head of media, Mark Pearson.
Pearson has commissioned preview films about leading trainers and jockeys ahead of the Festival with programmes edited for online and the television channel.
They've also signed up Channel 4 betting experts Tanya Stevenson and Tom Lee, plus former Channel 4 presenter Derek Thompson for a live preview programme to air on Sunday.
"A Cheltenham Preview is very much part of the build up to the festival but we decided why not do it live to all our shops, and with top jockey Tom Scudamore appearing it should be very popular," added Pearson.
Manchester's 422.tv has produced all the Cheltenham titles for the channel along with a minute long promotion for the Betfred Cheltenham Gold Cup, which was voiced by Louis Mellis - synonymous with the Guinness campaigns.