06 March 2014
RTS Yorkshire adds new categories for 2014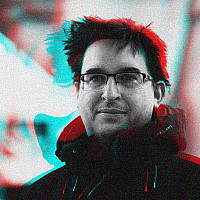 The Royal Television Society's Yorkshire team launches its 10th programme awards with a new venue and recognition of freelancers, second screen and incoming productions.
It comes following a tremendously busy year for the county, with a series of television programmes and movies filming on location in the East of England.
This year RTS Yorkshire will take place at the Royal Armouries in Leeds on Friday June 27th. It's also adding a number of new categories into the ceremony. These will recognise freelancers, production centres, second screen and incoming productions. There will also be a "long term contribution award" made by an individual or company, plus a surprise category voted for by the audience on the night.
RTS Yorkshire came under fire last year from Kay Mellor, the writer of The Syndicate and Fat Friends. Nominated for 3 awards, she walked away with nothing for the second year in a row. At the time she stated that she wouldn't put any of her team through it again.
Nominations must be submitted by 2nd April.