17 March 2014
Filming begins in Yorkshire on iconic war memoir Testament of Youth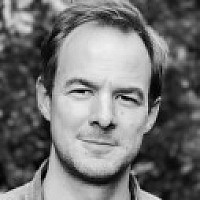 Filming has begun in Yorkshire this week on the Heyday Films and BBC Films production of Vera Brittain's iconic First World War memoir, Testament of Youth.
Financed by Screen Yorkshire's Yorkshire Content Fund among others, the cast includes Alicia Vikander (A Royal Affair, Anna Karenina), Kit Harington (Pompeii, Game Of Thrones), Dominic West (300, The Wire), Emily Watson (The Book Thief, War Horse) and Anna Chancellor (Fleming, The Hour).
It's directed by James Kent (The Thirteenth Tale, The White Queen) and produced by David Heyman (Gravity, Paddington) and Rosie Alison (Paddington, The Thirteenth Tale) for Heyday Films. The co-producer is Celia Duval (Turks & Caicos, Salting The Batttlefield).
Testament of Youth was published in 1933
Executive producers include Hugo Heppell ('71, Peaky Blinders) for Screen Yorkshire.
"I am thrilled and honoured to be bringing Vera Brittain's powerful and passionate memoir of war, love and remembrance to the screen," said producer David Heyman.
"We needed a remarkable actress to capture Vera's range and complexity, so I'm completely delighted that the exceptional Alicia Vikander has taken on this role. And I am excited to be working with director James Kent whose sensibility is perfectly matched to Juliette Towhidi's deeply moving script."
Since the launch of its Yorkshire Content Fund nearly two years ago, Screen Yorkshire has invested nearly £7million in 18 projects including Peaky Blinders, The Great Train Robbery, Death Comes to Pemberley and Jonathan Strange & Mr Norrell, as well as films including Bill, Get Santa and '71.
Protagonist Pictures is handling international sales and Lionsgate UK is distributing in the UK and Australia.
Filming will also take place in Oxford and London.