13 March 2014
Cast announced for McGovern epic Banished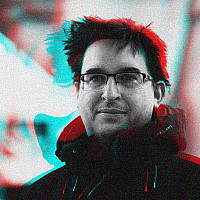 The BBC has confirmed the cast for Jimmy McGovern's major new series, Banished.
Co-produced by McGovern's MediaCityUK-based indie, RSJ Films, it will start shooting in Australia next month, for TX on BBC Two in 2015.
The cast includes Myanna Buring (Ripper Street), Russell Tovey (Being Human), Julian Rhind-Tutt (The Hour) and David Wenham (Top Of The Lake).
The seven part series was written and devised by McGovern, with Shaun Duggan (Accused) writing episode 5. Sita Williams produces and also exec produces alongside Roxy Spencer and McGovern. Emile Sherman, Iain Canning, and Jamie Laurenson are executive producers for See-Saw Films, with Brett Popplewell and Simon Hailey co-producers. 
Two directors will work on the production, Dan Percival (Death Comes To Pemberley), will lead episodes 1-3, with Australian director, Jeffrey Walker (Jack Irish) directing episodes 4-7.
The fictional series has been inspired loosely by events in the 18th century, when Britain established a penal colony in Australia. It's been jointly commissioned by BBC Two and BBC Worldwide Australia and New Zealand.
The series will chart the lives and battles for survival of a group of convicts and the soldiers who guard them.
"How the first convicts survived is the best story I've come across in over 30 years as a dramatist. When you've got something like that, you don't worry about the narrative; you just concentrate on the characters. That is what we did. Consequently, I don't think I've ever written anything so character-driven," explained McGovern.
Australian actor, David Wenham plays Governor Arthur Phillip, a pragmatic idealist hoping to turn the penal colony into a land of opportunity. However, his nemesis, Major Ross (Joseph Millson - Holby City) believes the place should be ruled with an iron first.
The large cast list also includes Ewen Bremner (Accused), Genevieve O'Reilly (The Honourable Woman), Brooke Harman (Dance Academy), Orla Brady (Strike Back), Joanna Vanderham (The Paradise), Rory McCann (Game Of Thrones), Adam Nagaitis (Inbetweeners 2), Cal MacAninch (Mr Selfridge), Ryan Corr (Wolf Creek 2) and David Dawson (Peaky Blinders).
The drama is the first local commission for BBC First, a new premium comedy and drama channel which is being launched on Foxtel in Australia this year. In New Zealand it will be shown on UKTV.