24 March 2014
Anne Reid and Ralf Little to star in Chester Zoo drama for BBC One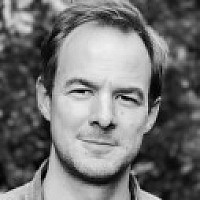 Anne Reid and Ralf Little are to star in Our Zoo, a Big Talk Productions and Aenon drama for BBC One about the man who created Chester Zoo.
The 6x60' drama is based on the real story of the eccentric Mottershead family who established the zoo in the 1930s.
Ralf Little
Lee Ingleby (Inspector George Gently) will play George Mottershead, an ex-serviceman who had been determined to establish a zoo without bars after visiting Belle Vue near Manchester as a youngster, with Liz White (Life On Mars) playing his loyal wife Lizzie.
BAFTA-nominated actress Reid (Last Tango In Halifax) takes the role of Lucy Mottershead, while Little (The Royle Family) takes the role of Lizzie's mischievous brother Billy Atkinson.
Our Zoo is based on an idea introduced to Big Talk by Aenon, the boutique production company headed by ex-BBC Factual commissioner Adam Kemp. The drama is being supported by June Williams (née Mottershead) and Chester Zoo.
Written by award-winning playwright Matt Charman, it is being produced by Marcus Wilson (Doctor Who) and executive produced by Luke Alkin, Kenton Allen and Matthew Justice for Big Talk Productions and Adam Kemp for Aenon. Andy De Emmony (The Bletchley Circle) is lead director.
The series has been commissioned for BBC One by commissioning editor for independent drama, Matthew Read and Ben Stephenson, controller of drama commissioning.
It has begun filming and will be broadcast later this year.