13 February 2014
Strange Hill High picks up Kidscreen Award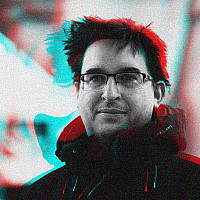 Strange Hill High was named Best Animated Series at the Kidscreen Awards last night.
Co-produced by Factory Transmedia in Altrincham alongside CBBC and Fremantle Kids and Family Entertainment, the second series of the show is already in production.
It features the voices of Richard Ayoade, Caroline Aherne, John Thomson and Emma Kennedy, with The Simpsons and Futurama's Josh Weinstein the executive producer.
"We are completely delighted that Strange Hill High has received this recognition on an international platform. We're currently in production with series 2, which has a whole host of new stories, characters and guests stars the audience will love," said Factory TM's, Phil Chalk.
The production was up against shows from around the world, such as Vic the Viking and Camp Lakebottom.
The animation was groundbreaking, because the 13 x 22 minute series used "hypervynorama", a new animation technique which combines Japanese vinyl toy design and puppetry with stop-motion animation and CGI. The puppetry is created by Mackinnon and Saunders.
Strange Hill High airs internationally in Australia and is due to be exported to Israel, Italy, Denmark, Sweden and Singapore later in the year.