18 February 2014
Shakespeare comedy Bill begins filming at York Minster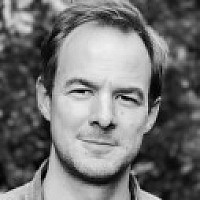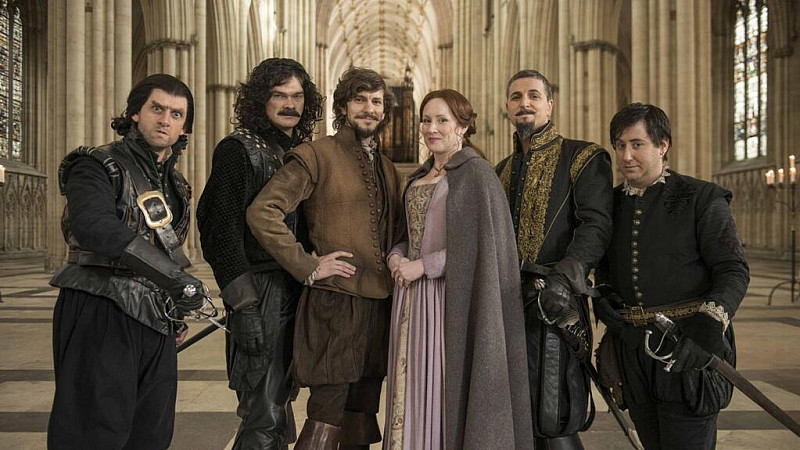 Bill, a major new film backed by Screen Yorkshire through its Yorkshire Content Fund, has begun filming on location at York Minster.
A comedy about Shakespeare, Bill stars the BAFTA-winning cast of BBC TV's Horrible Histories and Sky One's Yonderland. Mathew Baynton, Simon Farnaby, Martha Howe-Douglas, Jim Howick, Laurence Rickard and Ben Willbond will together play 40 roles in the film.
The Minster is the first of a number of Yorkshire locations over the next five weeks of filming. BBC Films, BFI and LipSync have also helped to finance the film, with Independent handling international sales and Koch Media taking distribution rights for the UK, Germany and Scandinavia.
The cast of Bill filming in York Minster
Bill, a "tale of murderous kings, spies, lost loves and a plot to blow up Queen Elizabeth", will look to tell the story of what really happened during Shakespeare's 'lost years', when the then lute-player left his family and home to follow his dream of becoming a playwright.
The script is written by Laurence Rickard and Ben Willbond and developed through BBC Films and Punk Cinema. Richard Bracewell (The Gigolos) will direct. A Cowboy Films/Punk Cinema production, the film is produced by Charles Steel, Alasdair Flind and Tony Bracewell.
It will be released in cinemas across the UK on February 20 2015.
Sally Joynson, chief executive at Screen Yorkshire, said: "Screen Yorkshire is delighted to be backing Bill. It's a fabulous project - a cracking story from an award-winning team and with a great cast - it's going to be tremendous fun. It will also showcase some of Yorkshire's fantastic period locations including York Minster which will be hosting its third Screen Yorkshire-supported project in a year."
The minster has also recently provided the setting for scenes from other Screen Yorkshire-backed dramas Death Comes To Pemberley, which screened on BBC 1 at Christmas, and Jonathan Strange and Mr Norrell, which will broadcast later in 2014.
Richard Bracewell, director of Bill, said: "Yorkshire is a great place to make a comedy set in Elizabethan England - Screen Yorkshire has provided invaluable support through its Yorkshire Content Fund and the region has also yielded terrific locations and talented crew."