06 February 2014
Radio retains its popularity as Northern stations see listening growth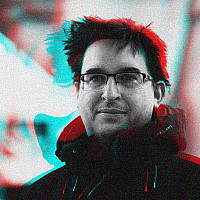 The RAJARs have revealed a strong end to 2013 for many of the region's stations. Chester's Dee 106.3 has continued its record-breaking trend, while Key 103 appears to have turned the corner with a rise in listening figures and audience share.
Key 103 dipped to a 5.1% share in Q3, but rallied to 7.7% at the end of the year, although it's still behind Capital Manchester, which has continued to gain share and listeners.
Elsewhere at Bauer Radio, TFM's figures have fallen further, since its move to the Metro Radio base in Newcastle. In Q2 it had a 7.7% share, but by Q4 this had fallen to 6.2%.
Better news at Chester's Dee 106.3, which, having celebrated a record-breaking 10% quarter on quarter increase in Q3, has seen listening figures increase yet again.
"I'm over the moon, it's a credit to the team that a 10 year old station is attracting its highest audiences ever despite the increase in competitors. We're proud to provide local programming," said  chief executive Chris Hurst.
UTV Media's stations in the North West have also seen some growth in listeners, in particular Radio Wave, which posted a 19% increase in the total number of listeners year on year.
"These figures are extremely pleasing as they show the resilience of UTV's local stations in a competitive and difficult market. Our local stations all play an integral part in their communities, raising money for local charities and hosting events and we are proud that this has translated into making them an even better offering for listeners and advertisers alike," explained Iain Fowler, director of local radio for UTV Media (GB).
At the BBC, MediaCityUK-based Radio 5 Live continues to grow, with a 4.2% share of listening (Q3: 3.7%). Locally, it's also a fairly healthy picture for BBC stations, with most increasing listener numbers. 
"These figures are wonderful news for the radio industry and Britain's love affair with radio shows no signs of cooling. We are a nation of audiophiles and so, despite the ever-increasing competition for people's time and the growing range of online audio providers, radio is thriving in the digital age. I'm delighted that the BBC's distinctive portfolio of stations is proving so enduringly popular and helping the UK radio industry go from strength to strength," stated Helen Boaden, director of BBC Radio.
 
2013 Quarter 4 Summary

16 Sept-15 Dec

 
2013 Quarter 3 Summary

24 June-15 Sept

 
 
 

Survey

Pop'n

Total Hours

Share of

Pop'n

Total Hours

Share of

 

Period

 '000

'000

Listening %

 '000

'000

Listening %

 
 
 
 
 
 
 
 

BBC Radio FIVE LIVE

Q

6285

43388

 4.2%

6127

38031

 3.7%

BBC Radio FIVE LIVE (inc SPORTS EXTRA)

Q

6529

46002

 4.5%

6529

46231

 4.5%

FIVE LIVE SPORTS EXTRA

Q

889

2614

 0.3%

1522

8200

 0.8%

 
 
 
 
 
 
 
 

BBC Radio Cumbria

H

127

995

 11.9%

128

1080

 13.2%

BBC Radio Humberside

H

186

2254

 12.6%

201

2407

 13.8%

BBC Radio Lancashire

H

228

1835

 7.5%

224

1651

 7.4%

BBC Radio Leeds

H

239

1513

 5.3%

241

1508

 5.1%

BBC Radio Manchester

H

210

1458

 3.9%

196

1702

 5.0%

BBC Radio Merseyside

H

344

4394

 13.6%

317

4483

 13.6%

BBC Radio Newcastle

H

369

3309

 11.9%

328

2688

 9.8%

BBC Radio Sheffield

H

241

1942

 7.5%

273

2138

 7.7%

BBC Radio Stoke

H

157

1509

 11.3%

161

1387

 11.1%

BBC Radio Tees

H

143

1096

 6.9%

149

1125

 7.0%

 
 
 
 
 
 
 
 

Smooth Radio Brand UK

H

3383

24106

 2.3%

3260

23507

 2.3%

Sunrise Radio National

Q

521

3522

 0.3%

556

3472

 0.3%

 
 
 
 
 
 
 
 

Bauer Place Portfolio - North East

H

754

6720

 15.3%

799

6869

 15.7%

Bauer Middlesbrough

H

228

1785

 11.0%

257

1815

 11.0%

Bauer Newcastle

H

528

4936

 16.8%

544

5054

 17.8%

Bauer Place Portfolio - North West

H

1396

9399

 9.5%

1208

8233

 8.9%

Bauer Liverpool (inc. City Talk)

H

502

3756

 10.4%

509

4370

 11.9%

Bauer Liverpool

H

459

3495

 9.6%

471

4078

 11.1%

Bauer Manchester

H

653

4202

 9.6%

457

2520

 6.4%

Bauer Preston

H

302

1702

 6.1%

296

1635

 6.5%

Bauer Place Portfolio - Yorkshire

H

969

9150

 14.2%

1003

9511

 14.6%

Bauer Hull

H

286

2772

 13.1%

293

3001

 14.3%

Bauer Leeds

H

228

2234

 11.9%

207

2110

 11.5%

Bauer Sheffield

H

465

4250

 16.4%

510

4465

 16.2%

FM Bauer Place Portfolio North East

H

619

4297

 9.8%

632

4262

 9.8%

Metro Radio

H

450

3283

 11.2%

444

3195

 11.2%

TFM Radio

H

172

1013

 6.2%

190

1067

 6.4%

C.F.M (Bauer Carlisle)

Y

111

971

 19.0%

114

954

 19.2%

Bauer FM Liverpool

H

444

2942

 8.1%

462

3478

 9.4%

Total City Talk/Magic 1548

H

161

1074

 3.0%

159

1183

 3.2%

City Talk 105.9

H

79

261

 0.8%

81

291

 0.9%

FM Bauer Place Portfolio North West

H

1232

7540

 8.0%

1081

6626

 7.4%

Radio City 96.7

H

398

2682

 7.4%

420

3186

 8.6%

Key 103 (Manchester)

H

570

3344

 7.7%

395

2013

 5.1%

97.4 Rock FM

H

280

1515

 6.3%

278

1427

 6.3%

FM Bauer Place Portfolio Yorkshire

H

763

6360

 11.1%

810

6425

 11.1%

96.3 Radio Aire

H

126

1082

 9.3%

115

1011

 9.1%

Hallam FM

H

410

3306

 12.8%

459

3355

 12.2%

96.9 Viking FM

H

227

1972

 9.3%

236

2059

 9.8%

 
 
 
 
 
 
 
 

Magic Network - North

H

739

7073

 3.4%

729

7300

 3.6%

Magic Network - North East

H

233

2424

 5.5%

264

2607

 6.0%

Magic 1152 (Newcastle)

H

147

1653

 5.6%

169

1859

 6.5%

Magic 1170 (Teesside)

H

86

771

 4.7%

94

748

 4.5%

Magic Network - North West

H

211

1859

 1.9%

186

1607

 1.7%

Magic 1548 (Liverpool)

H

92

814

 2.2%

86

892

 2.4%

Magic 1152 (Manchester)

H

94

858

 2.0%

79

507

 1.3%

Magic 999 (Preston)

H

26

187

 0.8%

22

208

 1.0%

Magic Network - Yorkshire

H

295

2790

 4.3%

279

3087

 4.7%

Magic 828 (Leeds)

H

124

1152

 6.1%

108

1099

 6.0%

Magic AM (Sheffield)

H

91

944

 3.7%

94

1111

 4.0%

Magic 1161 (Hull)

H

89

800

 3.8%

84

942

 4.5%

 
 
 
 
 
 
 
 

Total Cheshire Radio

Y

68

472

 6.1%

64

476

 6.4%

Cheshire's Silk 106.9

Y

21

111

 3.2%

20

137

 4.1%

Chester's Dee 106.3

Y

47

361

 8.6%

44

338

 8.3%

Total CN Radio

Y

280

1994

 12.5%

253

1661

 10.5%

The Bay

Y

118

868

 14.6%

98

634

 11.0%

Lakeland Radio

Y

21

155

 13.4%

19

136

 12.6%

Capital Manchester

H

626

3760

 7.4%

545

3433

 7.3%

Capital North East

H

455

3307

 7.6%

477

3460

 8.0%

Capital Yorkshire

H

1062

7555

 8.5%

1189

8597

 9.4%

Gold Manchester

H

108

671

 1.3%

93

690

 1.5%

Gold North West & Wales

H

20

93

 0.4%

23

241

 1.1%

Heart North West and Wales

H

212

1811

 8.5%

228

1482

 7.0%

 
 
 
 
 
 
 
 

XFM Manchester

H

199

623

 1.2%

236

1234

 2.6%

Lincs FM Group Yorkshire

Y

304

2560

 8.0%

313

2412

 7.7%

Dearne FM

Y

60

475

 9.7%

58

437

 8.8%

KCFM 99.8

Y

78

650

 6.5%

77

508

 5.6%

Ridings FM

Y

37

414

 7.0%

45

417

 7.1%

Rother FM

Y

42

275

 6.1%

45

301

 6.8%

Trax FM

Y

88

745

 9.6%

90

751

 9.2%

The Local Radio Company Group Total

Y

538

4750

 12.0%

542

4532

 11.4%

2BR

Y

62

516

 14.5%

56

392

 12.2%

Minster FM

Y

73

590

 9.6%

71

547

 8.9%

Star North East

Y

49

342

 4.5%

58

400

 5.3%

Star NE - North (was Durham FM)

Y

20

122

 2.8%

25

160

 3.8%

Star NE - South (was Alpha 103.2)

Y

28

221

 6.7%

33

240

 7.3%

97.2 Stray FM

Y

52

401

 12.8%

50

387

 12.5%

Sun FM

Y

71

707

 14.3%

73

670

 13.8%

Yorkshire Coast Radio

Y

51

471

 19.0%

51

460

 18.3%

Radio Mansfield 103.2

Y

44

366

 10.8%

45

355

 10.4%

Total Real and Smooth Ltd.

H

6103

48246

 4.7%

5987

47317

 4.6%

Real and Smooth Ltd. North West Total

H

1355

10673

 10.5%

1236

10163

 10.5%

Real and Smooth Ltd. North West Regional

H

1247

9813

 9.7%

1174

9391

 9.8%

Real and Smooth Ltd. North East

H

597

5308

 12.1%

609

5197

 11.9%

Real Radio North East - (was Century Radio)

H

257

1714

 3.9%

259

1782

 4.1%

Total Real Radio North West

H

609

4283

 4.2%

574

4023

 4.2%

Real Radio North West - (was Century Radio)

H

472

3423

 3.4%

492

3252

 3.4%

106.1 Real XS Manchester (was 106.1 Rock Radio)

H

150

860

 1.7%

109

771

 1.6%

Real Radio Wales (North)

H

67

555

 4.0%

72

414

 3.2%

Real Radio Yorkshire

H

326

2643

 5.0%

378

3044

 5.5%

Smooth Radio North East

H

406

3594

 8.2%

425

3414

 7.8%

Smooth Radio North West

H

900

6390

 6.3%

814

6140

 6.4%

96.2 The Revolution

H

34

248

 2.7%

31

156

 1.7%

107 The Bee

Y

51

472

 5.9%

34

219

 3.3%

107.6 Juice FM

H

211

1294

 6.0%

201

1231

 5.4%

Peak 107 FM

Y

104

869

 9.9%

97

803

 8.8%

Radio Wave 96.5 FM

Y

80

750

 16.2%

77

828

 17.3%

102.4 Wish/107.2 Wire/107.4 Tower FM

Y

170

900

 4.4%

178

931

 4.8%

107.4 Tower FM

Y

52

308

 4.1%

46

251

 3.5%

107.2 Wire FM

Y

51

229

 4.4%

60

261

 5.1%

102.4 Wish FM

Y

68

362

 4.2%

72

418

 5.1%

Yorkshire Radio