21 February 2014
Pat Sharp and Dave Pearce host shows on UTV Local stations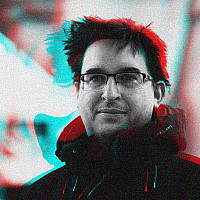 UTV Media's northern radio stations, including Signal 1, The Pulse and Radio Wave will be broadcasting a new Saturday night line-up, with Pat Sharp and Dave Pearce presenting shows from 6pm.
Starting on March 1st, Sharp will host Pat Sharp's Saturday Night Party from 6pm, with "the best party classics of all time" before handing to Dave Pearce's Dance Anthems.
The networked programmes will air across the UTV Media local network and it comes following the appointment of Simon Lowe in the newly created role of head of presentation. Lowe has previously produced shows for Sharp.
"I'm really looking forward to spending Saturday nights with UTV's listeners across the country. When this opportunity for my Saturday Night Party came along, I jumped at the chance and can't wait to get started," said Sharp, who's show will be produced in-house.
Pearce's programme will be a co-production between UTV and Distorted Productions.
"We're really pleased to bring these two fantastic broadcasters to UTV – they're both very talented and experienced presenters and I know our listeners are going to love the new shows we've got planned," added UTV Media's group programme director, Terry Underhill.
UTV Media (GB) is based in Warrington.