21 February 2014
Malcolm Tierney dies aged 75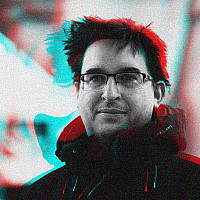 Actor, Malcolm Tierney, who appeared in Brookside, Lovejoy and films such as The Saint and Braveheart has died, aged 75.
Manchester-born Tierney first appeared on screen in 1964 in No Hiding Place and his long list of credits include roles in Z Cars (1964-1973), Dalziel and Pascoe, Dr Who, A Bit of a Do and House of Cards.
He also had a 5 year stint as Tommy McArdle in Brookside and appeared alongside Ian McShane in Lovejoy - Tierney played Charlie Gimbert.
His first major film credit was Star Wars: Episode IV and he'd also star in The Saint (1997), Braveheart (1995) and In the Name of the Father (1993).
However, he was also known for his work on stage, not least for the Royal Shakespeare Company in the 70s. More recently, he was Sorin in Chekov's The Seagull at the Southwark Playhouse. They described him as a "magnificent actor."
His agent, Gavin Barker said:
"We are very sad to say that our wonderful client Malcolm Tierney passed away on 18th February. We have represented him for the past 14 years and he will be greatly missed by us all here. Our thoughts are with his family and friends."