21 February 2014
Liverpool prepares for record number of delegates at BBC Worldwide Showcase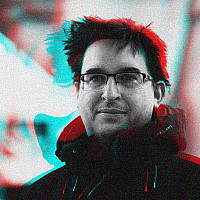 The BBC Worldwide Showcase returns to Liverpool on Sunday, with some of the most influential international broadcasting buyers heading to the city to do business.
The Showcase is the world's largest international television market hosted by a single distributor and this year 725 buyers have signed up to attend.
Before the event has even opened, there have been some champagne corks popping, with the announcement that headline show, The Musketeers has been sold to ARD (Germany), NRK (Norway), TV4 (Sweden), 1+1 (Ukraine), OTE (Greece) and NTV (Turkey).
"The Musketeers is a witty, action-packed adventure series with stunning production values and universal appeal. We are proud to be taking it to audiences around the world and the six sales ahead of the series' launch emphasise BBC Worldwide's standing as a leading distributor of world-class content," said Paul Dempsey, president global markets, BBC Worldwide.
A specially themed Musketeers night has been planned for Tuesday, including cast members and the production team behind it.
Taking place for a second year in a row at the Liverpool BT Convention Centre, it's estimated that each Showcase generates £50m in revenues, which go on to supplement the licence fee.
Another production set to be promoted at the event is the John Simm-led Prey. Filmed in Manchester by Red Production Company, the 3-part thriller has been written by Chris Lunt.
600 Digibooths are being set up around the venue so that buyers can watch the content.