03 February 2014
Inside Out NW to broadcast first interview with only Morecambe Bay survivor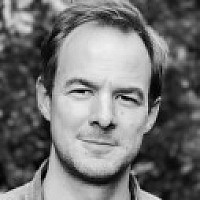 BBC One's Inside Out North West will tonight broadcast the first ever interview with the only survivor of the Morecambe Bay cockling tragedy.
Ten years ago, the bay's notorious tides claimed the lives of 23 Chinese cockle pickers, who were controlled by a gangmaster with little appreciation of the area's dangers.
Peter Marshall speaks to the Morecambe Bay survivor
Tonight on BBC One North West, reporter Peter Marshall talks to Li Hua, the only man to be rescued alive from the waters on the night of February 5 2004.
He said: "The water covered the wheel and the vehicle couldn't move. Everyone was panicking, they got out of the vehicle and tried to swim.
"But the water was flooding so quickly some were dragged right away under the water. It was pitch black and I was desperate. I thought I might just as well wait to die.
"I was just numb…..then, I don't know how, a wave maybe turned me round.
"I was on my own... And then a helicopter came," he said.
Li Hua now lives under witness protection having giving evidence in the trial that followed the tragedy.
His evidence helped convict Lin Liang Ren of 21 counts of manslaughter, facilitating illegal immigration and perverting the course of justice, and in March 2006 Ren was jailed for 14 years at Preston Crown Court.