12 February 2014
BBC Worldwide unveils its Showcase talent line-up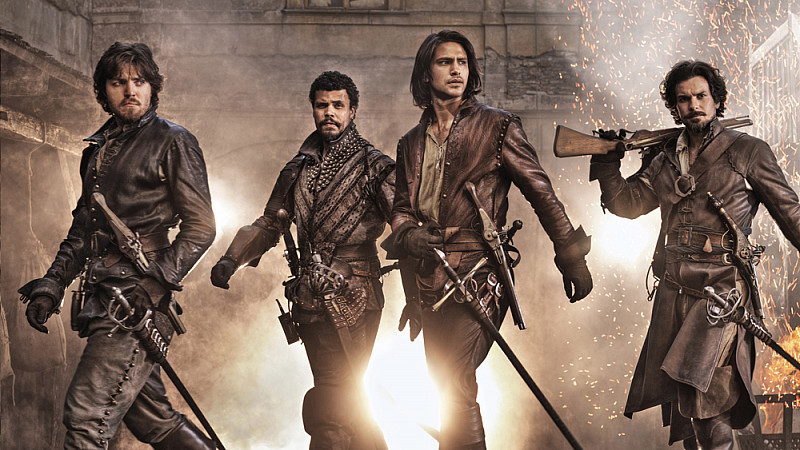 The world's largest international television market hosted by a single distributor, will be opening in Liverpool later this month.
Celebrities including Graham Norton and the cast from The Musketeers are among the line-up for biggest BBC Worldwide Showcase with a record number of 725 delegates attending the four day event from 23 – 26 February at Liverpool's BT Convention Centre.
The event, now in its 38th year, attracts TV buyers who are able to view throughout the four days in the 600 digibooths at Showcase. As the largest distributor of TV programming outside of the US, BBC Worldwide Showcase sees the BBC's commercial arm generate programme sales on behalf of the BBC and independent producers providing a major boost to British television exports.
BBC Worldwide president of global markets, Paul Dempsey said: "We've had a phenomenal response to our 38th annual Showcase in Liverpool with many first time attendees including Google Play and DirecTV, making this flagship event for British TV exports the most global yet. We have a great slate of new titles across every genre and are delighted to be hosting some superb talent over the four days of the event."
Special digital sessions will also take place including a panel discussion on TV versus Digital with Jason Ropell, Head of International Content Acquisition, Digital Video at Amazon and Theo Luke, Partner Developer EMEA at Twitter Amplify.
BBC Worldwide's Showcase slate contains a raft of brand new programming.
As well as The Musketeers, another new BBC drama The Game (6x50) will be launched along with Series 2 of Temple Street Production's Orphan Black.
Starring Critics' Choice Award winner and Golden Globe(R) nominee Tatiana Maslany, Series 1 has been sold to 16 broadcasters including the UK (BBC Three), France (Numero 23), Australia (SBS), Korea (KBS and AXN Korea) and Germany (ZDFNeo) which has acquired both Series 1 and 2. Co-creators of Orphan Black, Graeme Manson and John Fawcett, will be flying in from filming season 2 in Toronto to talk about the critically acclaimed thriller at the Drama Premiere.