25 February 2014
BBC should pay for regional newspaper content, says Newspaper Society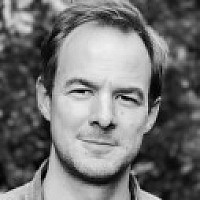 The BBC should have to pay for regional newspaper content it uses on websites and local radio stations, the president of the Newspaper Society has told a committee of MPs.
Addressing the Culture, Media and Sport Select Committee's hearing on the future of the corporation, Adrian Jeakings told MPs that "unconstrained commercial expenditure by the BBC could if taken to its limit wipe out the local press".
Adrian Jeakings
He said: "If we could find a mechanism where by we would be appropriately rewarded for creating content for them and sharing it with them then we'd be very interested. Just stealing it though, we're not keen on."
Asked by committee chairman John Whittingdale if that would be "indirect state funding of local newspapers", he said it would not.
Jeakings said: "The state would not be determining what content was created or indeed controlling what we said.
"They would be paying for what is supposed to be an independent broadcast medium to source content of relevance to its audience. It would be far more attractive to do it that way than any form of state subsidy for what we used to call the regional press."
Jeakings' words echo those of Home Secretary Theresa May, who recently warned of the growing impact of BBC Online on the local press.