13 February 2014
Bauer rebrands its Place portfolio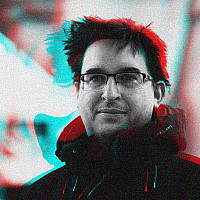 Bauer Media has revealed the new station sound and imagery for its Northern radio stations.
The brand refresh includes the new strapline, Your Music, Your Life and will go live from Monday February 17th.
"We spent months researching this new station sound and strapline with our listeners - we know that it feels personal and relevant to them, making them feel connected to their local radio station," explained Owen Ryan Place Portfolio's North of England and Scotland group content director.
"This new suite of imaging, and one shared sonic logo, has allowed us to create a contemporary, powerful and engaging sound across the whole Place Portfolio, whilst still absolutely reflecting the stations' local identities. No other radio group has such a joined up suite of imaging and we're very proud of the results. We're sure the new fresh and dynamic sound will appeal to our millions of listeners across the UK."
The branding, including a new 5-note sonic identity, was devised by Wise Buddah, following a 4-way pitch in 2013. The project was led in-house by Ryan, alongside marketing director, Catherine Gort who looked at insight and branding; and head of production, Chris Ward, who worked with Wise Buddah on imaging.
"Put simply, the clear focus of our brief was to create something original and different to anything else in the industry. We wanted to create a sound that would stand out, as well as excite, inspire and connect with the Place Portfolio audience wherever they were and however they were consuming the brands," added Mark Goodier, founder, Wise Buddah.
"We're really proud and excited to be working with the talented Bauer team, and believe that collaboratively we've created something world-class."
The rebrand will appear on: Key 103, Radio City, Rock FM, Radio Aire, Hallam FM, Viking FM, Metro Radio, TFM and CFM.