06 February 2014
422 sets up new production company 422 vision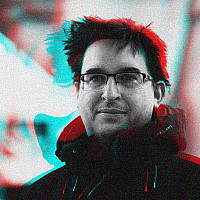 Post production house, 422.tv, has launched a new full service production company called 422.vision to create television commercials and corporate videos.
Initially a team of 5 will run the new company, including creative client director, Rob Pickard in Manchester and in-house producer, Sarah Gill, who'll head up the Glasgow operation.
"Customers come back to us time and again because of their confidence in our facilities, talent pool and service levels. This launch builds upon this backdrop and signifies a harmonisation of operations between Scotland and Manchester; there's space in the market for this expansion and it's an obvious move given our experience," explained David Jackson, managing director of parent company, CTMS.
The company will work alongside advertising agencies to create commercials, TV sponsorships, idents and corporate films, as well as promos and design.
In Manchester, the team is already working with Yours Clothing and Racing UK.
"As marketing budgets continue to be squeezed, clients are continually look for value in the creative and production process.  With the market changing and as areas converge and bring consolidation, we have a identified a complementary opportunity to expand services into this new area. We've seen demand as a result of our  credentials in Manchester and Scotland and have already secured a number of projects," added  Fabian Martinez, 422.vision's resident producer.