29 January 2014
Yorkshire film production picks up the pace with Bill and Altar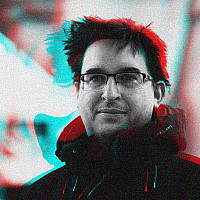 A host of Hollywood actors are filming in Yorkshire at the moment, with two more major productions shooting in the region.
Olivia Williams (An Education, The Ghost Writer) and Matthew Modine (Full Metal Jacket, The Dark Knight Rises) are heading up the cast of new horror film, Altar.
Backed by Screen Yorkshire's Content Fund, it's written and directed by Nick Willing (Neverland, Alice in Wonderland) and also stars Antonia Clarke (Les Miserables), Adam Thomas Wright (The Awakening) and Steve Oram (Sightseers).
The story is about American artist, Alec Hamilton (Modine), his British wife (Williams) and their two children, as they begin to renovate a remote English estate. Strange things start to happen as they discover that the estate's owner killed his wife in a demonic ritual and she took her revenge by haunting him and eventually driving him to madness and suicide.
The executive producer is Robert Halmi Sr through The Halmi Company and Great Point Media in association with Sandover Productions.
It's expected to debut at the Toronto Film Festival.
From horror, to comedy with Bill, which is due to start shooting in February. 
Starring the cast of BBC's Horrible Histories and Sky One's Yonderland, Bill is about "what really happened" during Shakespare's "lost years."
Mathew Baynton, Simon Farnaby, Martha Howe-Douglas, Jim Howick, Laurence Rickard and Ben Willbond will play a total of 40 roles in the film, which features the useless lute player, Bill Shakespeare and how he left his home to follow his dream.
The script was written by Laurence Rickard and Ben Willbond and has been developed through BBC Films and Punk Cinema.
Richard Bracewell (The Gigolos) is the director, with Charles Steel, Alasdair Flind and Tony Bracewell producing.
"The joy of the Lost Years is we can tell a fun story without trampling on the facts – it gives us licence to take William Shakespeare on a truly ridiculous caper, yet end with him becoming the man the world knows," explained Rickard.
The film is financed by BBC Films, BFI, LipSync Screen Yorkshire and ERDF through the Yorkshire Content Fund.