24 January 2014
Northern Ballet stars in Channel 4 series Big Ballet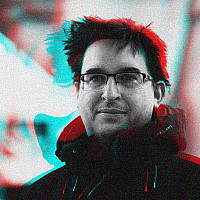 Rare Day's Big Ballet will air on Channel 4 next month, as plus-sized amateur dancers attempt to realise their dream of dancing Swan Lake.
Filmed at the Northern Ballet in Leeds, the 3 part series aims to show that ballet is open to everyone, regardless of size.
Presented by Wayne Sleep, the shortest ballet dancer ever to debut on the Royal Ballet stage, they've been auditioning dancers who are a size 12 or higher.
"I don't feel my size when I'm doing it. I feel like I move about and am just the same as anybody else," said station manager Mike, who auditioned to be a part of the programme and learnt how to dance from YouTube videos.
However, the establishment fear that the challenge attempted by Sleep and prima ballerina, Monica Loughman is almost impossible.
"It is the iconic ballet, it's the ballet everybody knows, but also physically it is one of the hardest. You know fat, cellulite, bums and large breasts…I'm sorry but it doesn't lend itself to the pure form of classical ballet," said world-famous choreographer Derek Deane.
The series begins on Thursday February 6th at 9pm on Channel 4 and will open with the 200 auditionees hoping to be part of the Big Ballet troupe.
Peter Dale and Emma Loach are executive producers, while Kirsty Cunningham directs.