10 January 2014
Jarvis Cocker film The Big Melt joins Storyville line up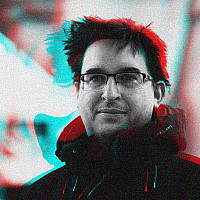 The Big Melt, a collaboration between Pulp's Jarvis Cocker and Martin Wallace will feature as part of BBC Four's documentary strand, Storyville.
It premiered - and its musical score was recorded live - at the Sheffield Doc/Fest in June last year.
The film tells the story of Sheffield's steel industry, using 100 years of footage from the BFI National Archives, including the 1951 animated film, River of Steel and The Building of the New Tyne Bridge (1928).
"We wanted to tell a story about steel that opened-out the basic social history and facts about the process itself," explained Wallace.
"There are some awesome BFI archive films that already paint a vivid picture of the real story, so we wanted to drag this archive into the present, re-imagine and invigorate it, turn it into something more fantastical, more playful and, at the same time, more challenging."
Cocker called on musicians from the local music scene, including Richard Hawley, the City of Sheffield Brass Band, a string quartet and a children's choir to soundtrack the production.
It will air on BBC Four on Sunday 26th January.