20 January 2014
Granada Studios site promoted as Media and Arts Quarter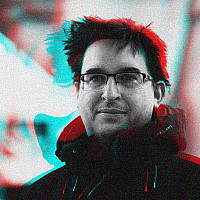 Allied London is advertising the "Old Granada Studios" complex as a media and arts quarter.
It's hoping to rent space for concerts, gigs, festivals, corporate conferences as well as pop up bars, food stalls and theatre productions.
The iconic Quay Street studios were sold to Allied London and Manchester City Council for £26.5m in September last year. At the time, Michael Ingall, the chief executive of Allied London said that the vision was to "protect the heritage assets and ensure the whole area is developed in a holistic and sensitive way."
The 13.5 acre site on Quay Street and Liverpool Road includes the original Coronation Street set, the Bonded Warehouse building and the main Granada office buildings and studios.
The space will be available from April this year and it's being marketed as:
"An exciting estate with acres of vacant studios, warehouse, spectacular buildings with the opportunity for all to be involved. Get creative in the media & arts quarter. Whether it is pop up shops, markets, pop up bars & food stalls, live music & theatre, we envisage a whole host of attractions coming to Manchester.
"Are you selling fashion or food? Are you a media creative, filming a music video or high fashion shoot? Our vacant spaces are available for you. Do you host events? Concerts, gigs, festivals, corporate conferences? We host them for you. Indoor, outdoor we offer you a venue for any occasion.
"Renting spaces, sample sales, exhibitions, filming, events, fashion shows, conferences, weddings, markets, concerts, gigs, bars, exhibitions, we have the power, technology & enthusiasm to work with a whole host of partners.
"Our long term plan we envisage a mixed use development, one focussed very much on creating a new living quarter, there is a great opportunity to develop new buildings whilst retaining some of the existing & creating a real area in the city where people can establish themselves & sustain a really exciting community."