10 January 2014
BBC Red Button Service launches on Samsung, Sony and LG televisions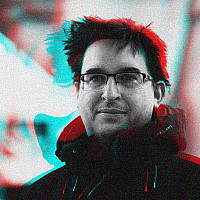 The BBC's On Demand and Future Media team at MediaCityUK has launched a beta version of its Connected Red Button service for a new range of smart televisions.
From today, Sony and Samsung smart television owners will get Red Button access to catch up services as well as having alternative streams for major events such as Glastonbury and Wimbledon. It will be brought to LG sets later in the year.
"Since the launch of Connected Red Button in 2012, the BBC has brought audiences more of the content they love on their TV – by simply pressing red. We're thrilled to extend this to even more viewers – and look forward to adding more features and functionality in 2014 – which promises to be another an epic year of live events from the BBC," said Roux Joubert, who heads up Products & On Demand at the BBC in Salford.
According to the BBC 13m people use the Red Button service every week and with viewers increasing buying smart televisions, more than 60% of households are expected to have smart television access by 2016.
"Sony and the BBC have a long history of working together on groundbreaking technology and we look forward to continue working with them to deliver features that are beneficial to our customers," stated Neil King, head of home entertainment – UK & Ireland, Sony.