06 January 2014
BBC confirms third outing for Last Tango in Halifax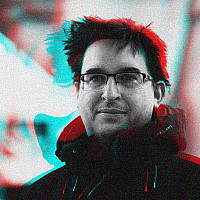 Red Production Company's Last Tango in Halifax will return for a third series on BBC One.
The drama, created by Sally Wainwright, achieved its highest ratings so far for its second series, pulling in 7.6m viewers.
"I'm so happy we've got a third series, it's so exciting to be able to take these characters further and to find out loads more stuff about them. What's so great about writing for characters like Celia and Alan is that there is a wealth of back story to explore. Series three will be a whole new emotional ball game," she said.
Production is to start early in 2014, with transmission slated for later in the year.
"Both series of Last Tango In Halifax have been a hit with audiences and critics alike thanks to the elusive combination of brilliant acting, a sincere and engaging script, and familial trials and tribulations. We are delighted to bring these much-loved characters back for a third series," added Red Production Company's founder and executive producer Nicola Shindler.
The third series was commissioned by Charlotte Moore, Controller BBC One, and Ben Stephenson, Controller BBC Drama Commissioning, who stated:
"Sally Wainwright's heartfelt scripts combined with the outstanding and stellar cast involved meant we couldn't resist a third series of award-winning drama, Last Tango In Halifax for 2014. I can't wait to see where these wonderful characters and stories will take the audience to next."