13 December 2013
Global Radio will not appeal Competition Commission decision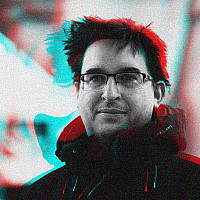 Global Radio will not be appealing a ruling by the Competition Commission which ordered it to sell off GMG stations in the North of England.
It means that Global will have to sell or dispose of radio stations including:
Real or Heart in North Wales; Capital or Real XS with either Real or Smooth in Manchester and the North West; Real or Smooth or Capital in the North East; and Real or Capital in Yorkshire.
Global has released the following statement:
"Global has today announced that it has decided not to appeal the CAT's decision to uphold the Competition Commission's (CC) decision in the Global-GMG radio merger.
"The CC found that Global was cleared to operate all the merged businesses' stations in London and the West Midlands, and also cleared the merged business at the national level in terms of both national sales and programming content.  The CC, however, required divestment of stations in seven local markets.
"Global will now proceed with that divestment with announcements not expected until early 2014."
It comes following the £70m acquisition of GMG in June 2012. In May, following a 6 month investigation, the Competition Commission stated that Global would have to sell 7 stations for the deal to go through
This was because it felt there would be reduced competition in the North West, South and West Yorkshire, the North East and North Wales.