15 November 2013
SIS Live signs 7 year ITV and ITN deal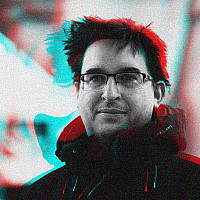 SIS Live at MediaCityUK has signed a new 7 year deal with ITV and ITN to supply satellite news-gathering (SNG) services.
The new contract means that SIS will be providing a customised fleet of 18 HD SNG vehicles, downlinks, IP systems and satellite capacity.
The contract came about following a "highly competitive tender process" to find the "best operational, technical and most cost efficient solution" to news-gathering.
SIS Live has worked with ITV and ITN for the last 20 years and introduced the uPOD vehicle-mounted satellite system in 2004.
ITV and ITN  will become the first clients to benefit from the new SIS iDirect IP hub, which is being installed at MediaCityUK. This should add greater resilience to live broadcasting and uploads. According to SIS it "effectively transforms the ITV and ITN fleet into 'news bureaus on wheels', delivering 'source to studio' file based content alongside breaking live news."
"Having been heavily involved with the first major automated service for ITV and ITN back in 2004 SIS has an in depth understanding of their need for high quality, efficient SNG services delivered by the latest innovative, cost-efficient technology," stated David Meynell, managing director, SIS LIVE.
"ITV and ITN are pioneers, changing the face of the SNG industry, and together we have pushed the boundaries further by committing to the first major SNG fleet operating to Ka Band capacity. I am immensely proud of the efforts of our technical, operational and commercial teams who have got us to this position and look forward to the roll out of the brand new fleet in 2014, and to continuing to deliver the excellence that has facilitated ITV and ITN's award winning news coverage."