25 November 2013
Mike Sweeney to join BBC Radio Manchester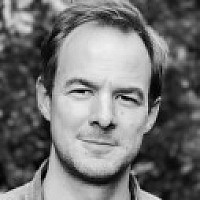 Real Radio XS and former Piccadilly Radio DJ Mike Sweeney is to join BBC Radio Manchester.
Sweeney will take over the mid-morning show from Sam Walker, who's leaving for a six-month stint at Radio 5 live.
Mike Sweeney
He joined Real Radio XS in 2008 when the station launched as Rock Radio. He has recently been covering daily Radio Manchester programmes in addition to his breakfast show on Real Radio.
Kate Squire, managing editor of BBC Radio Manchester, told Radio Today: "Mike is a natural broadcaster with a great heritage in the city, and we are delighted to have him on our airwaves.
"He joined us in May in the Sunday slot and the audience reaction has been incredibly positive. He is as relaxed interviewing and debating local news as he is introducing music, and I know our listeners are in for a treat."
Further details are expected soon about the impending sale of Real Radio XS by owners Global Radio, following its failed appeal to a ruling made made by the Competition Commission.