19 November 2013
Focus on production helps ITV to rise in revenues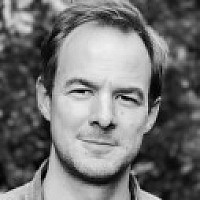 A strong performance from its production arm has helped ITV to a rise in revenues.
ITV Studios, which produces shows at MediaCityUK including Countdown, The Jeremy Kyle Show and Coronation Street, increased its income by 11% to £555m, with a strong fourth quarter to come.
Overall for the nine months to the end of September, revenue was at £1.66bn, up 6% from last year's £1.57bn.
ITV chief Adam Crozier
Advertising revenue across all of ITV's channels rose 1% to £1.08bn and was up 11% in the third quarter. With the fifth series of Downton Abbey and the latest I'm a Celebrity series to be included in its fourth quarter results, ITV said it expected advertising revenues to rise 2% for the full year.
Chief executive Adam Crozier said: "We continue to make good progress with our strategy of growing and strengthening ITV both creatively and commercially, and all parts of the business are performing well. Total external revenues rose 6%, driven by strong growth in Online, Pay & Interactive and in ITV Studios."
Crozier is targeting an equal split between advertising and production revenues to help protect it from advertising volatility, and the broadcaster has recently acquired US production firms Thinkfactory Media and High Noon and the UK producer The Garden, maker of Channel 4 shows including 24 Hours in A&E.
He added: "ITV is now a stronger and more balanced business and as we move into 2014 we will continue to see growth across the company. We expect good growth in ITV Studios, primarily driven by our recent acquisitions.
"The television advertising market is showing signs of improvement, which will benefit the core Broadcast business, and we expect to deliver double digit revenue growth in Online, Pay & Interactive."