17 October 2013
Wigan Council wants recognition from BBC Sports Personality of the Year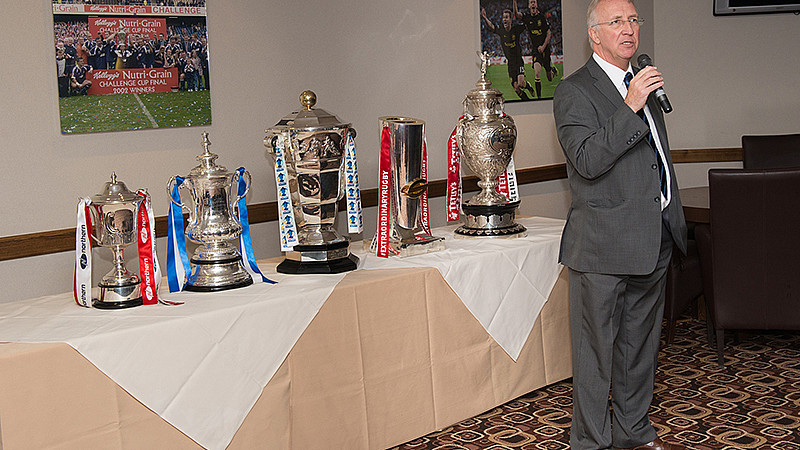 Wigan, the sporting capital of the country. That's according to Wigan Council's deputy leader, David Molyneux and he's written to the editor of BBC Sports Personality of the Year to request recognition for its achievements.
"Sir Bradley was, of course, named BBC Sports Personality of the Year in 2012 and that brings me to the reason I'm writing to you. I'm a great fan of your programme and really looking forward to this year's show. I can't wait to see how you're going to reflect the spectacular sporting success we've enjoyed here in Wigan," he wrote.
Wigan: Sporting capital
"I know I'm biased, and with respect to Andy Murray and the English cricket team, I think what's happened here in the last 12 months is THE sporting story of 2013. I believe it is only right you recognise Wigan's outstanding achievements and if you're handing out prizes we ought to be getting one."
Molyneux goes on to suggest that a new category should be invented for town or borough of the year.
You will doubtless be aware of the stunning year of sporting success we've enjoyed in this area but, just in case you're not totally up-to-date (and we've won so much it is hard to keep up), I'm more than happy to run through the highlights of the last 12 months:  
Wigan Athletic won the FA Cup and played in a European competition for the first time
Wigan Warriors won the Challenge Cup and the Super League Grand Final 
Leigh Centurions won the Northern Rail Cup
David Lynn won golf's Portugal Masters
Hayley Jones won bronze at the World Athletics Championships in Moscow  
Jenny Meadows captained the Great Britain team at the European Indoor Athletics Championships
Owen Farrell played in the British Lions tour of Australia. His dad Andy was the team's assistant coach
If all that wasn't enough, we're about to host two matches during the Rugby League World Cup, the biggest global team competition to take place in Britain this year. And, in September, two thousand people took part in the first ever Wigan 10k. Sir Bradley Wiggins fired the starting pistol. The Olympic champion and Knight of the British Empire lives just over the border in Chorley and is married to a proud Wiganer (his wife Catherine is an impressive cyclist herself).
The letter to Carl Duran, the executive editor of the show ends with the suggestion that there's a little bit of lobbying over another matter:
"I'm told Sports Personality of the Year is being broadcast from Leeds this time, a place that hasn't quite matched Wigan's sporting achievements in 2013. There's always 2014, of course, and maybe then you'll want to broadcast from the country's sporting capital. You'd be made very welcome in Wigan."