07 October 2013
Mob Films unveils TV advert for Rugby League World Cup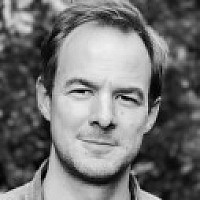 Manchester's Mob Films has produced a new TV advert for the Rugby League World Cup, which opens later this month.
It shows Yorkshire-born England internationals Sam Burgess and Gareth Widdop on location in Sydney, Kevin Sinfield, Rob Burrow and Tom Briscoe at England's training camp in Leeds and Sam Tomkins in the Manchester United dressing rooms at Old Trafford.
A still from the TV ad
The producer was Mob Films' Dave Birchall, with Chris Gaffey directing and Ashleigh Carter the director of photography. Post production was provided by VTR Manchester.
Birchall said: "This is the first project Mob Sport have worked on with RLWC'13. We were brought in to create a film which would push fans to buy tickets and get behind England for the opening match of the Rugby League World Cup, at Cardiff Millennium Stadium on October 26th.
"They didn't have the budget for anything of the same calibre of last year's 'Extraordinary Rugby' campaign, however as a former rugby league player myself, I had a strong passion and determination for this project and felt Mob Sport could deliver something richer and more emotive than their campaign."
A 30-second cut of the ad will be broadcast during England's World Cup football qualifier against Poland on ITV on October 15. The full-length version will be available online.
Tournament manager Sally Bolton added: "With less than three weeks to go until the Opening Ceremony, the video will raise awareness even further following the comprehensive campaign mounted during the last two years.
"It will thrust Rugby League World Cup 2013 into the consciousness of the British public, be they sports fans or general event-goers. Our ticket sales data suggests that more new fans than ever before will attend matches, and the broadcast of this advert should help us appeal to an even wider audience."
Mob Films recently worked with Manchester United legends on a viral video for a charity match against Real Madrid.
Watch the Rugby League World Cup ad below: