25 October 2013
Managing director Reason leaves Star Radio North East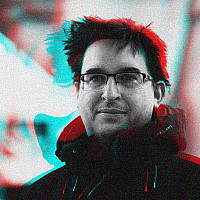 Mark Reason, the managing director of Star Radio North East in Darlington for almost 6 years, has left the station.
Details about the departure haven't been released, but owner, UKRD is currently advertising for the position.
The advert states that there will be a "re-focussing" of the station on its local area - which covers County Durham as well as Darlington.
The successful applicant will report to UKRD's chief executive officer, William Rogers, but is being given "considerable autonomy along with substantial delegated powers."
Prior to joining Star in 2008, Reason was group operations director for London Media Company and station manager at Time 106.8 and Time 107.3.
Meanwhile UKRD's Pirate FM has announced that Jason Gill will be leaving the North of England to become head of sales at the Cornwall-based station.
Gill was previously commercial director at Global Radio, responsible for Yorkshire and the East Midlands. He's also been station director of Bay Radio in Lancaster and started out at EMAP (now Bauer) in South Yorkshire.